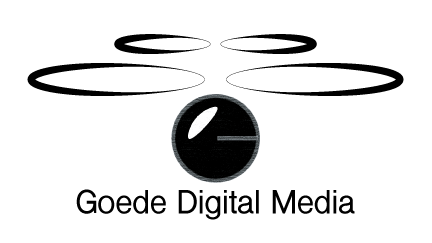 My name is Jim Goede. After getting "burned out" from high-tech industry marketing, I started Goede Graphics and Design in 2002 as a "background hobby" to provide an outlet for my creative side while starting a completely unrelated and successful business as a farrier (horseshoer), or what I called my "Technology Sabbatical".
As a graphic designer, I did mostly pro-bono work for schools and other non-profits to provide local community service.  After 12 years as a farrier (getting yanked, kicked, stepped on and bitten by horses takes its toll…), I made the choice to go back to my creative roots,  on the part of marketing that inspired me – graphic design.  I decided to add to my years of real-world experience with some formal education and went back to school to get a degree in Digital Graphic Design, concentrating on the finer points of the Adobe Creative Suite of design applications that include Photoshop, Illustrator, Indesign, Acrobat and Premiere Pro, the industry standard applications for digital design and editing.
I now devote all my efforts towards my passion to fully utilize and leverage my creative talents, including the addition of drone-based aerial photography and videography as an FAA certified Pilot.